The fastest growing retail and franchise brands are leveraging two-way conversational SMS to maximize efficiency by saving time while driving repeatable revenue. Learn how this new channel can drive revenue for your franchisees while growing your franchise sales.
Save Time for Franchisees
Not only is text messaging the preferred communication channel for consumers, it's actually more operationally efficient than phone calls for franchise employees. While it takes an average of approximately six minutes and ten seconds to handle a customer phone call, responding to a text can take between a few seconds up to a minute total. Plus, a retail or franchise store associate is only able to handle one phone call at a time, versus four to six SMS conversations at once. You do the math.
Conversational SMS Marketing Automation
As a franchisor, give your franchisees the opportunity to text with customers and reduce time spent on the phone for simple questions and transactions. Not only do text messages take less time to respond to, but conversational SMS solutions like Voxie now enable national retail and franchisebrands to automate thousands of text message conversations based on customer responses, behaviors, and location triggers. With automated responses, your franchise associates can focus only on manually responding to more complex cases or order fulfillments.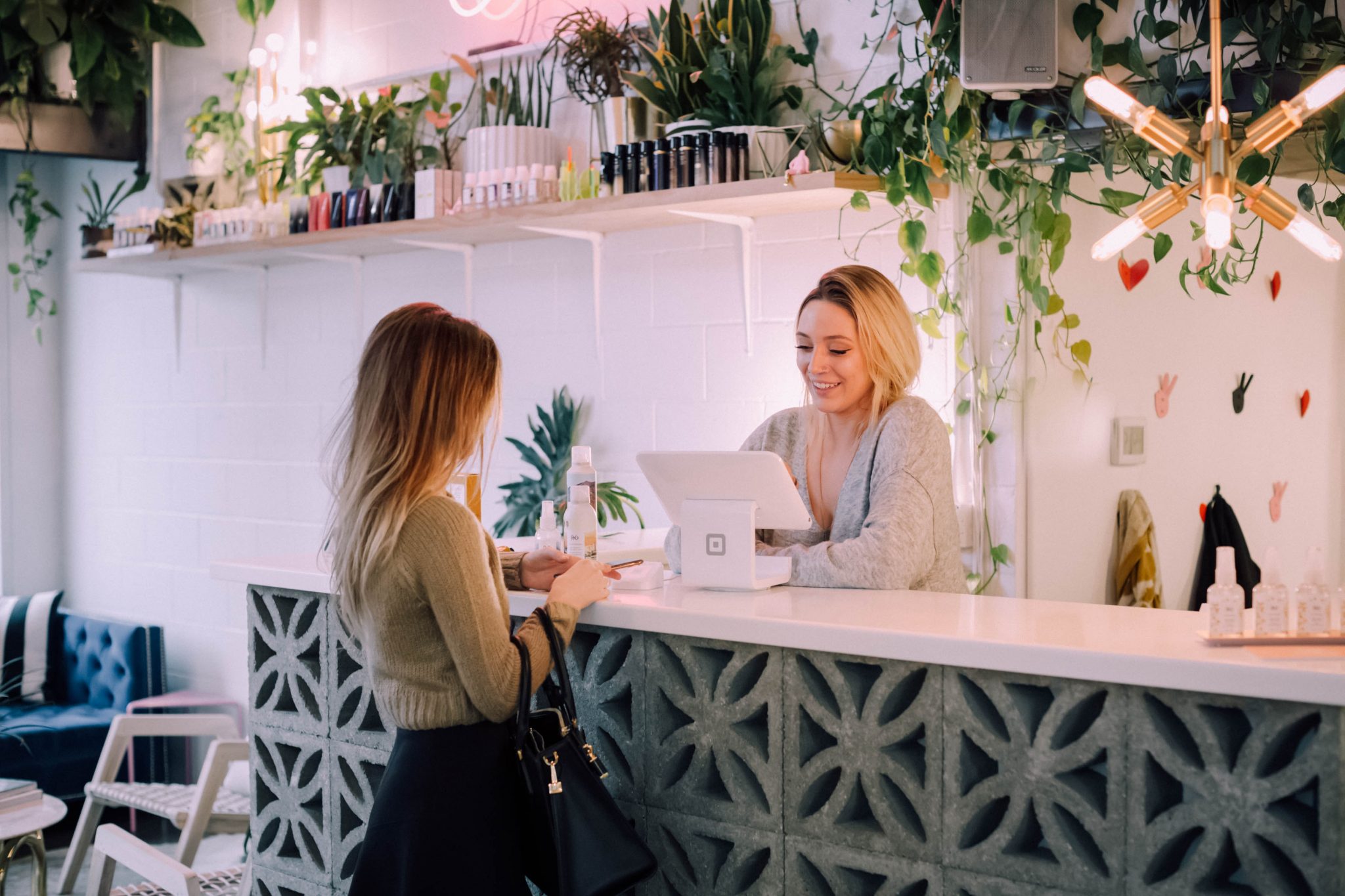 Your franchisees are already busy enough handling their day-to-day business operations. Imagine how much more growth they could drive if they didn't have to spend time manually responding to common customer questions that can all be automated through text. Free up time for your franchisees while promoting your brand via automated conversational SMS marketing. Let them focus on delighting their customers and growing their business.
Sell more franchisees
Potential franchisees are looking for highly streamlined, proven ways to market their individual businesses and ultimately, drive profit. One benefit prospective franchisees often seek is the opportunity to leverage new technology and software provided by the franchise brand that they wouldn't otherwise have access to. Want to sell more franchisees? Give them access to a strong growth revenue tool that's proven to work and set them up for success. Sell more franchisees by incorporating automated conversational SMS into your retail franchise marketing strategy.
Learn About Your Customers
Not only can text message marketing platforms help franchises save time through automation, but Voxie is the only solution that captures and stores data from each automated conversation. This is where Voxie differs from your ordinary business texting platform.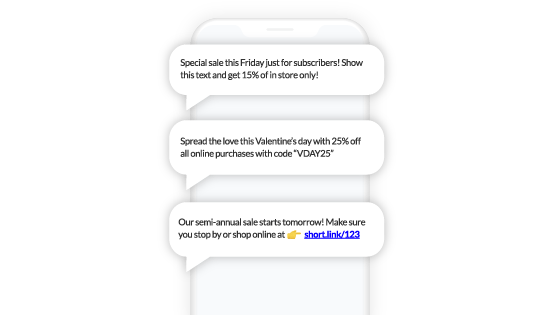 By definition, efficiency signifies a peak level of performance that uses the least amount of inputs to achieve the highest amount of output. While simple texting automation tools achieve some efficiency through minimizing inputs, additional opportunity for output is left on the table. Would you call this text conversation "peak performance" from a customer experience perspective?
Deepen relationships with customers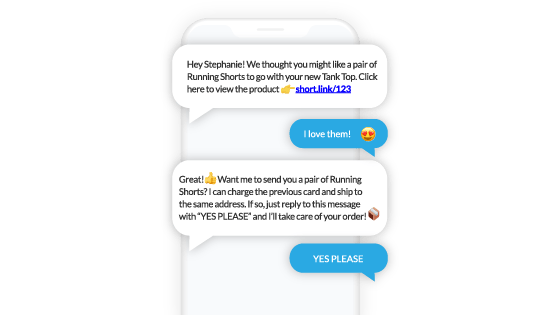 Now consider this experience. Not only is it more personalized for the consumer, but it's also completely automated using Voxie's proprietary conversational AI technology. The best part? The customer data from each text conversation is tagged and stored within Voxie's platform in order to further segment your contact list. In this case, your franchisees will reduce inputs with automation while also maximizing output by gaining deep insights about their customers. Talk about "peak performance!"
Drive Repeatable Revenue
While saving time for your franchisees and building relationships with customers are great, you may be wondering how texting actually impacts your bottom line. That's where operational efficiencies and deeper customer relationships intersect to maximize LTV through repeat purchase.
Voxie is the ultimate conversational SMS marketing solution for franchise and retail businesses. Unlike your typical bulk SMS blast provider, Voxie captures and maintains repeatable revenue via two-way conversations (versus one-way blasts). The end result? Your customers receive tailored messages that keep them coming back again and again.
The bottom line
The bottom line is that growth for your franchisees means more demand, more stores, and more franchisees for you. Franchise business owners want to be a part of a growing brand that provides them the tools they need to succeed. Set your franchisees and prospects up for success by leveraging conversational SMS to help them automate repeat revenue.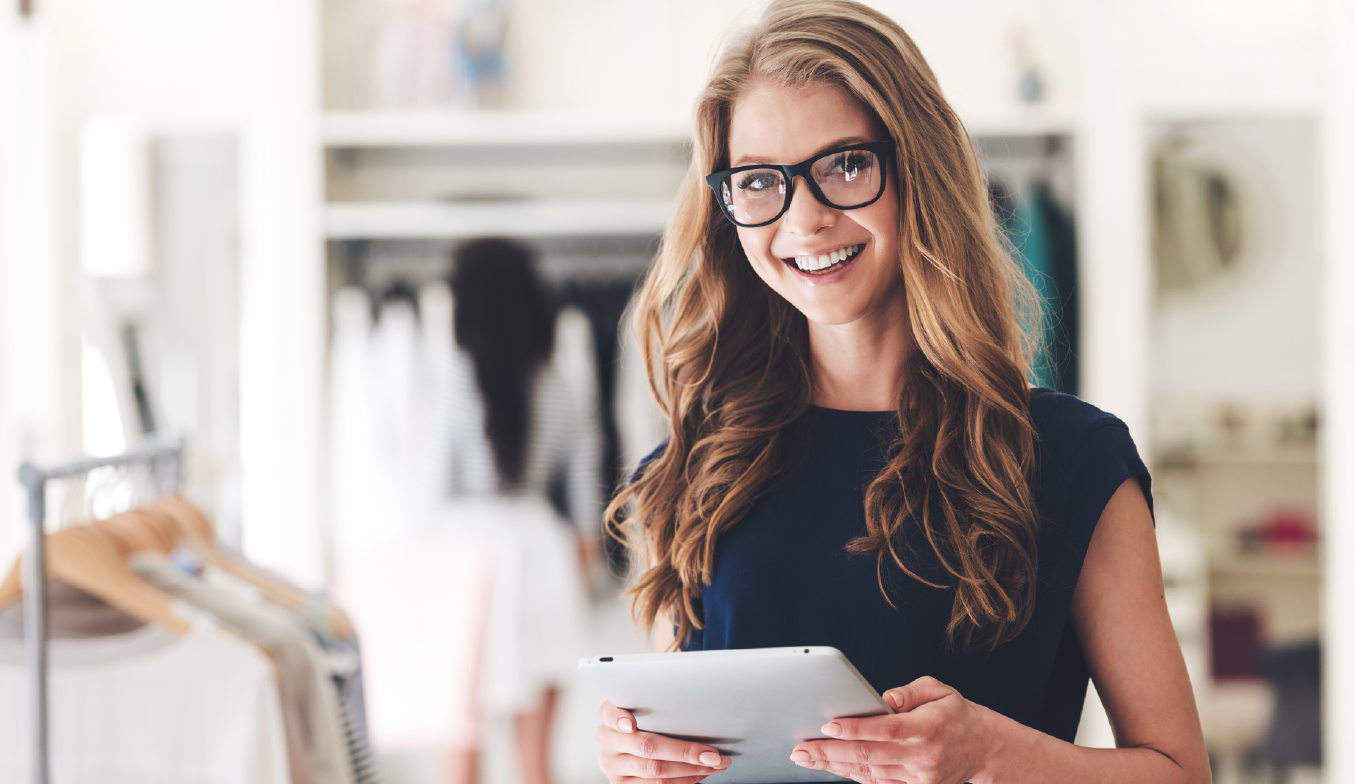 Schedule a demo to see how Voxie can help your retail or franchise business power automated revenue through text. Your franchisees—and your performance review—will thank you.